Countertop & Multipurpose Self-Ordering Kiosk
KS-MX(Series)
15.6-inch and 21.5-inch Self-Ordering Kiosk with Modular Design
Inquiry
E-Brochure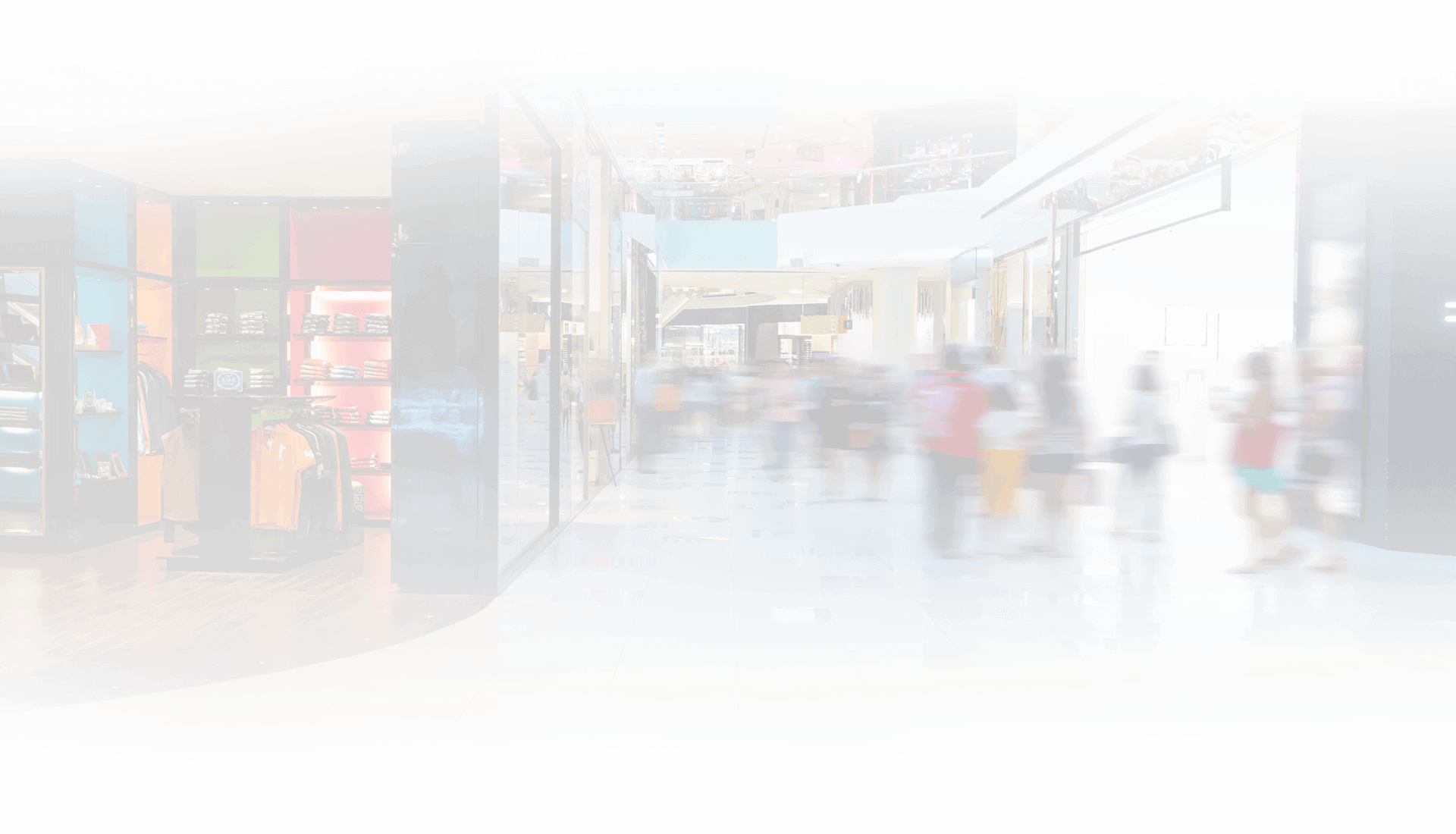 Countertop Self-Ordering Kiosks Designed for Smaller Businesses
Offer all the components found in a traditional self-ordering kiosk: welcoming guests, checking in visitors, managing queues, and promoting your brand and message, even though they are smaller compared to their traditional counterparts. The small footprint makes them great options for offices or retail where space is limited.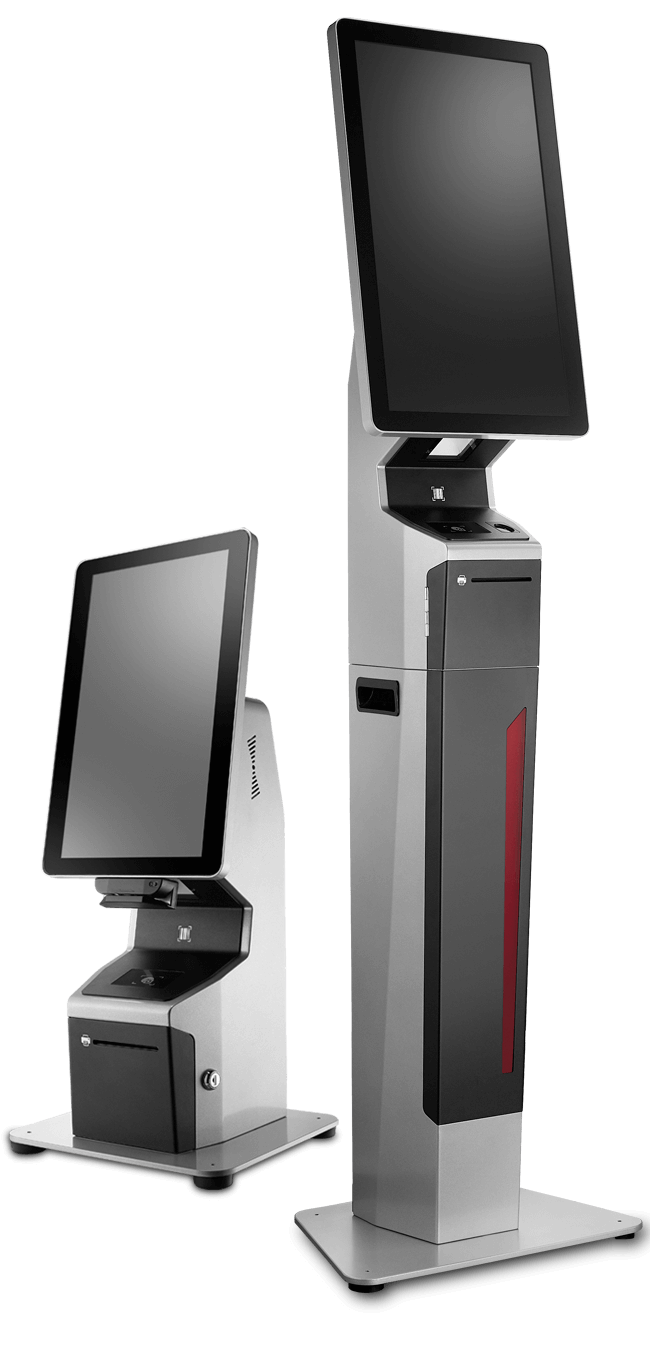 Multipurpose Kiosks that Support Displays in either Landscape or Portrait Orientation
With 15.6-inch(KS-MX16) and 21.5-inch(KS-MX21) PCAP touch panels, the new modular Kiosks offer flexibility to add future upgrades and integration with a wide variety of peripherals and devices. Provide both portrait and landscape orientation screen options.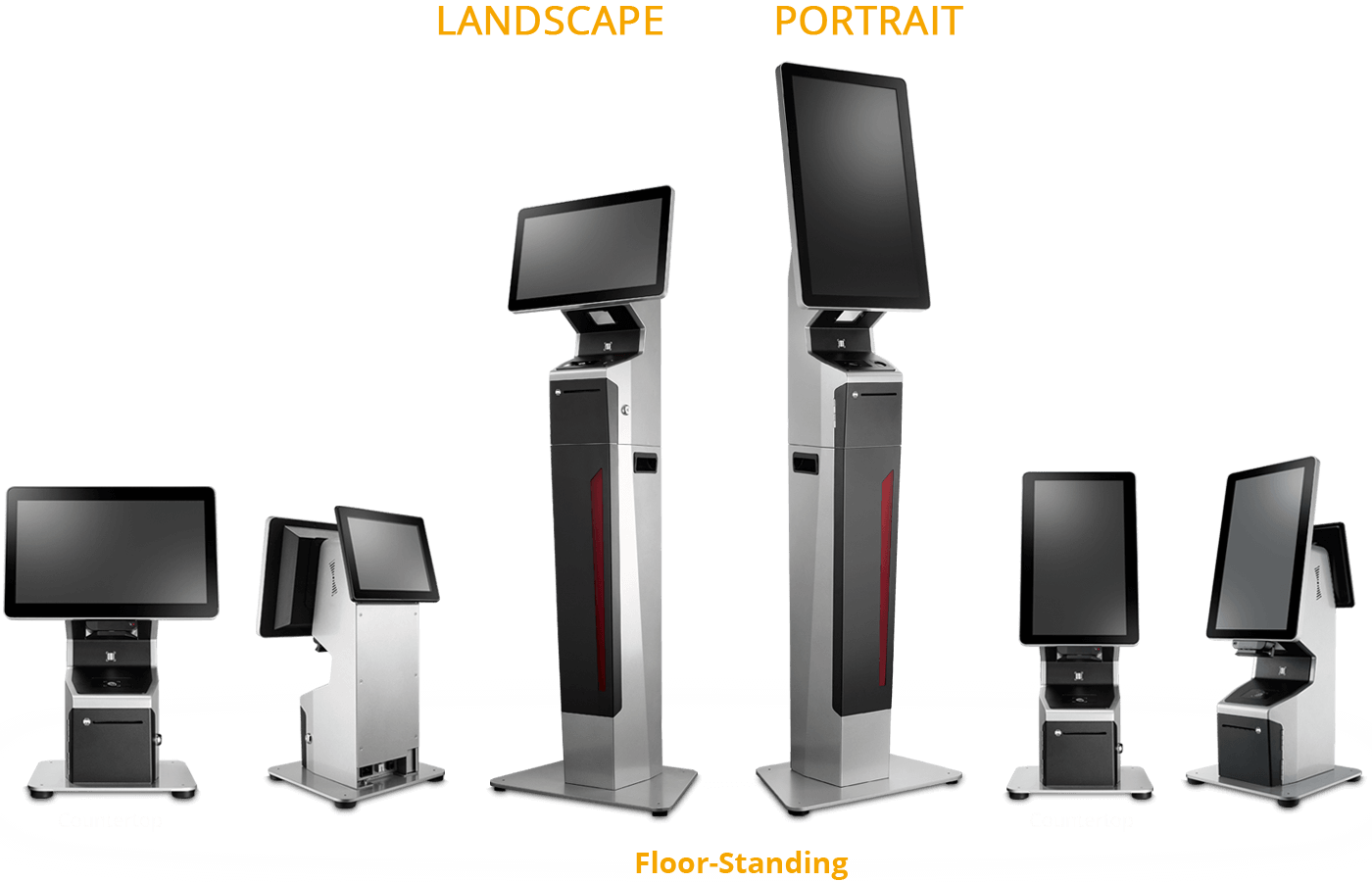 Device Integration Based on Customer Needs
Making your business more convenient for customers,
enable them to choose how they want to pay.

Pay by card using a PIN, EMV chip, magstripe,
or by contactless payments via NFC.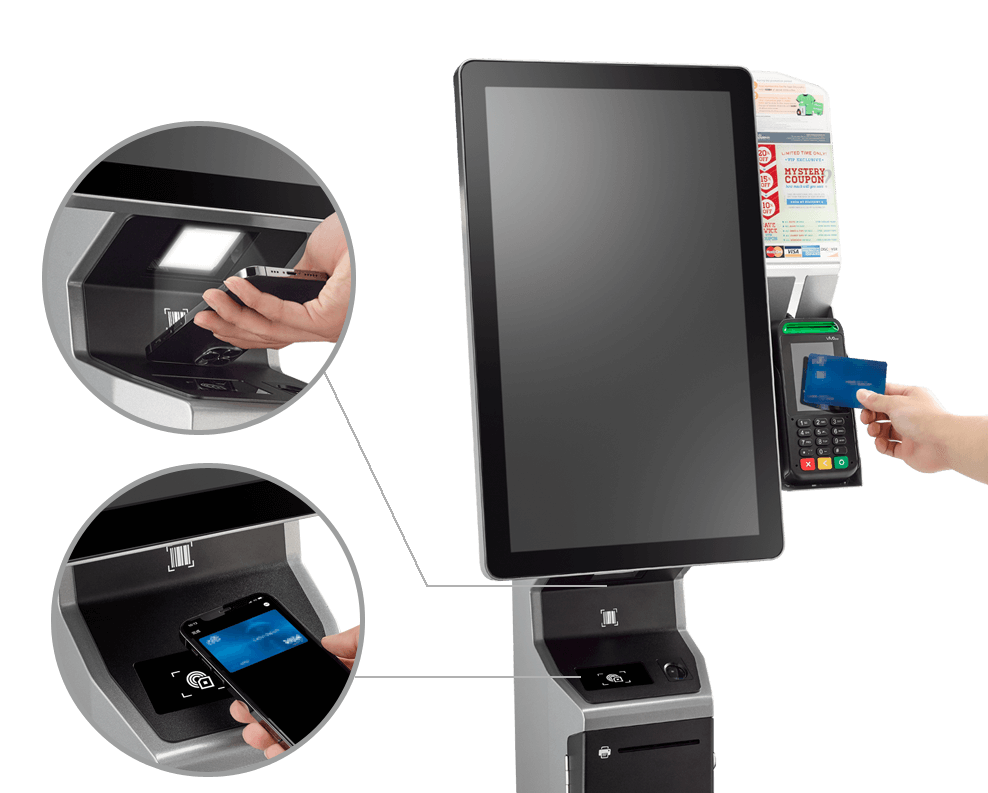 Facilitate Easy Implementation and Installation
Businesses can choose components based on their industry-specific needs:
optional 2nd display, fingerprint sensor, customized logo/advertising plate/EMV payment device bracket, LED light bar and more.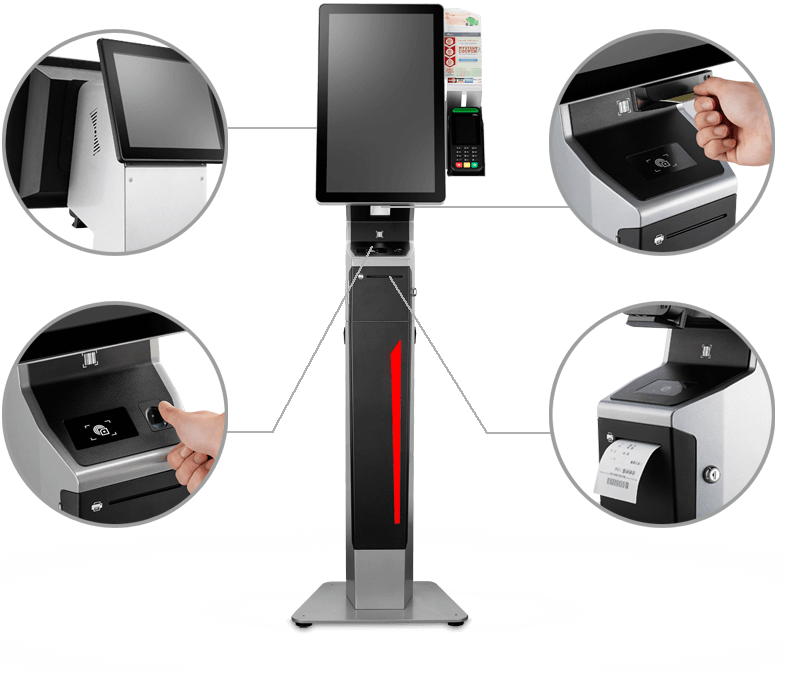 Specifications
Model Name
KS-M116 - Self-Ordering Kiosk
Core Logic
Processor
ARM Rockchip RK3288
Quad-core Cortex-A17 up to 1.8GHz
Memory
2GB DDR3L 1333
Storage
16GB eMMC + 1 x microSD Card (up to 128GB)
LCD Panel
Panel Size
15.6-inch IPS LED Panel
Resolution
1080 (V) x 1920 (H)
Brightness
400nits
View Angle
85° / 85° / 85° / 85 °
Touch Panel
Bezel Free
True-Flat PCAP Touch (G+G)
RF Communication
Wi-Fi / 4G LTE
Wi-Fi IEEE 802.11 b/g/n
Speaker
Internal Speaker
2 x 5W Speakers
I/O Interface
External I/O
USB
2 x USB 2.0 type A
LAN
1 x RJ45 Ethernet (Host)
1 x RJ45 Ethernet (option : EMV Payment)
Power Cord Socket
1 x AC Male Power Socket
Power Switch
1 x Power Switch Button
Mechanical & Environmental
 
Surface Color Plan
Standard or Customizable by project
Brand Logo
Customizable by project
Dimension (W x H x D in mm)
Countertop Version (Portrait) : 175 x 695 x 219 mm
Floorstanding Version (Portrait) : 433 x 1417 x 300 mm
Countertop Version (Landscape) : 389 x 562 x 219 mm
Floorstanding Version (Landscape) : 433 x 1284 x 300 mm
Weight (N. W. in KG)
Countertop Version : 28KG
Floorstanding Version : 36KG
Operation System
OS
Android 7.1
Environment
Operation Condition
0°C to +35°C / 20 to 80% without condensation
Storage Condition
-5°C to +55°C / 20 to 85% without condensation
Optional Accessories
Visual Recognition
N/A
Thermal Printer
2" or 3" standalone thermal printer with cutter
203 dpi and Max. 200 mm/s supported
Mini QR Code Scanner
Fixed mount barcode scanner, 800 x 800 CMOS, White LED
Scan modes : Sense mode, Continuous mode
Optimized to read barcode from a mobile phone screen
Large QR Code Scanner
N/A
MSR/IC Card Combo Reader
Based on customer requirements
NFC/RFID Reader
Based on customer requirements
EMV Payment Device Bracket
Based on customer requirements
More Optional
Advertising board (Customizable by project)
LED Light Bar
Fingerprint Sensor
Model Name
KS-M516
Core Logic
Processor
Intel® Bay Trail-D Celeron® J1900
Quad Core (2M Cache, up to 2.42 GHz)
Memory
up to 8G DDR3L SO-DIMM
Storage
1 x M.2 M Key Slot
LCD Panel
Panel Size
15.6-inch IPS LED Panel
Resolution
1080 (V) x 1920 (H)
Brightness
400nits
View Angle
85° / 85° / 85° / 85°
Touch Panel
Bezel Free
True-Flat PCAP Touch (G+G)
RF Communication
Wi-Fi / 4G LTE
Option
Speaker
Internal Speaker
2 x 5W Speakers
I/O Interface
External I/O
USB
2 x USB 2.0 type A
LAN
1 x RJ45 Ethernet (Host)
1 x RJ45 Ethernet (option : EMV Payment)
Power Cord Socket
1 x AC Male Power Socket
Power Switch
1 x Power Switch Button
Mechanical & Environmental
 
Surface Color Plan
Standard or Customizable by project
Brand Logo
Customizable by project
Dimension (W x H x D in mm)
Countertop Version (Portrait) : 175 x 695 x 219 mm
Floorstanding Version (Portrait) : 433 x 1417 x 300 mm
Countertop Version (Landscape) : 389 x 562 x 219 mm
Floorstanding Version (Landscape) : 433 x 1284 x 300 mm
Weight (N. W. in KG)
Countertop Version : 28KG
Floorstanding Version : 36KG
Operation System
OS
POSReady 7/WE 8.1 Industry/Win 10 IoT Ent
Environment
Operation Condition
0°C to +35°C / 20 to 80% without condensation
Storage Condition
-5°C to +55°C / 20 to 85% without condensation
Optional Accessories
Visual Recognition
N/A
Thermal Printer
2" or 3" standalone thermal printer with cutter
203 dpi and Max. 200 mm/s supported
Mini QR Code Scanner
Fixed mount barcode scanner, 800 x 800 CMOS, White LED
Scan modes : Sense mode, Continuous mode
Optimized to read barcode from a mobile phone screen
Large QR Code Scanner
N/A
MSR/IC Card Combo Reader
Based on customer requirements
NFC/RFID Reader
Based on customer requirements
EMV Payment Device Bracket
Based on customer requirements
More Optional
Advertising board (Customizable by project)
LED Light Bar
Fingerprint Sensor
Model Name
KS-M816
Core Logic
Processor
Intel® Core™ i3 7100U (3M Cache, 2.40 GHz)
Intel® Core™ i5 7200U (3M Cache, up to 3.1 GHz)
Memory
up to 32G DDR4 SO-DIMM
Storage
1 x M.2 M Key Slot
LCD Panel
Panel Size
15.6-inch IPS LED Panel
Resolution
1080 (V) x 1920 (H)
Brightness
400nits
View Angle
85° / 85° / 85° / 85 °
Touch Panel
Bezel Free
True-Flat PCAP Touch (G+G)
RF Communication
Wi-Fi / 4G LTE
Option
Speaker
Internal Speaker
2 x 5W Speakers
I/O Interface
External I/O
USB
2 x USB 2.0 type A
LAN
1 x RJ45 Ethernet (Host)
1 x RJ45 Ethernet (option : EMV Payment)
Power Cord Socket
1 x AC Male Power Socket
Power Switch
1 x Power Switch Button
Mechanical & Environmental
 
Surface Color Plan
Standard or Customizable by project
Brand Logo
Customizable by project
Dimension (W x H x D in mm)
Countertop Version (Portrait) : 175 x 695 x 219 mm
Floorstanding Version (Portrait) : 433 x 1417 x 300 mm
Countertop Version (Landscape) : 389 x 562 x 219 mm
Floorstanding Version (Landscape) : 433 x 1284 x 300 mm
Weight (N. W. in KG)
Countertop Version : 28KG
Floorstanding Version : 36KG
Operation System
OS
Windows 10.1 IoT Ent
Environment
Operation Condition
0°C to +35°C / 20 to 80% without condensation
Storage Condition
-5°C to +55°C / 20 to 85% without condensation
Optional Accessories
Visual Recognition
N/A
Thermal Printer
2" or 3" standalone thermal printer with cutter
203 dpi and Max. 200 mm/s supported
Mini QR Code Scanner
Fixed mount barcode scanner, 800 x 800 CMOS, White LED
Scan modes : Sense mode, Continuous mode
Optimized to read barcode from a mobile phone screen
Large QR Code Scanner
N/A
MSR/IC Card Combo Reader
Based on customer requirements
NFC/RFID Reader
Based on customer requirements
EMV Payment Device Bracket
Based on customer requirements
More Optional
Advertising board (Customizable by project)
LED Light Bar
Fingerprint Sensor