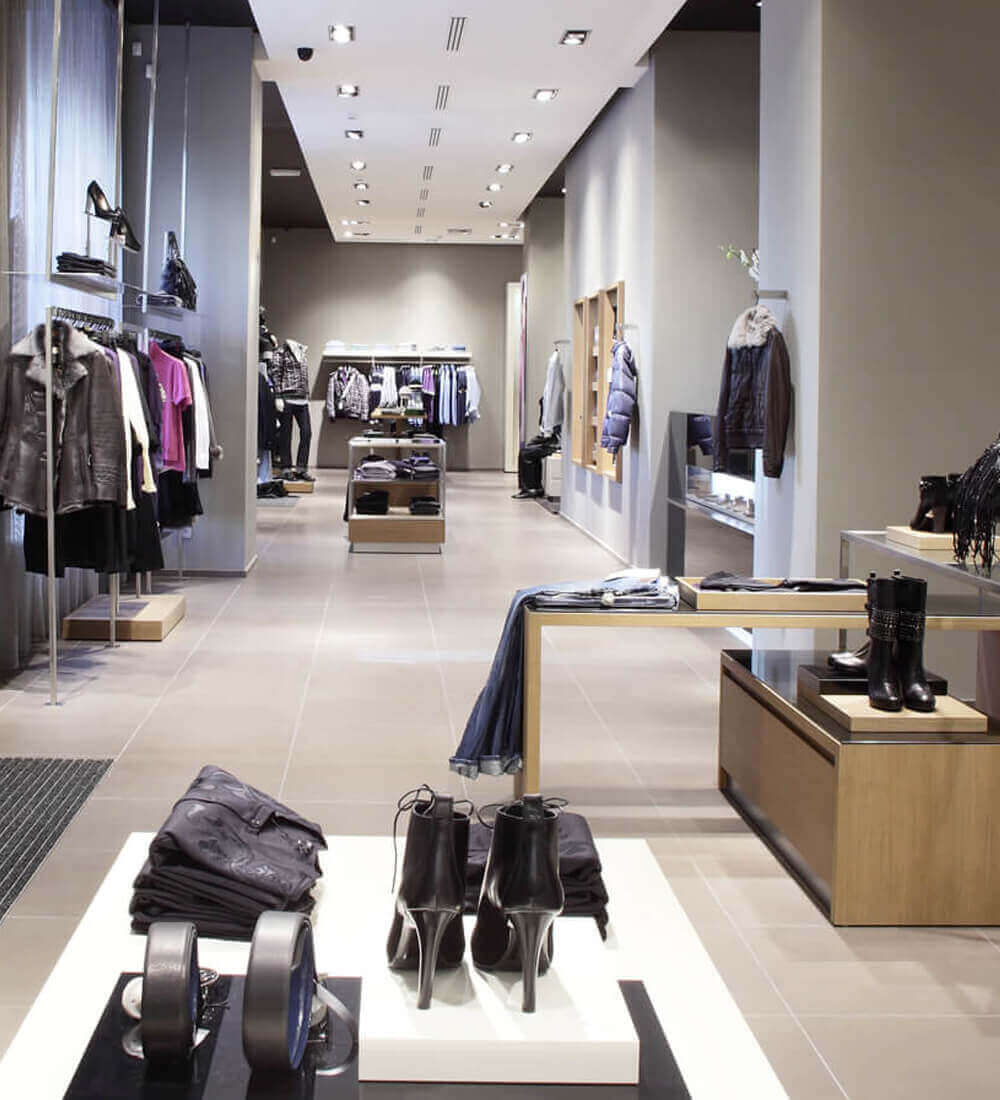 Apparel
POS (Point Of Sale) Solution for Apparel
Apparel and accessory stores provide dress with fashion, function, and occasions for adults and kids; men and women; formal or casual, even only for teenagers or females.
Variety of stores has huge items with delicate categories that need easy to operate and capable of item management.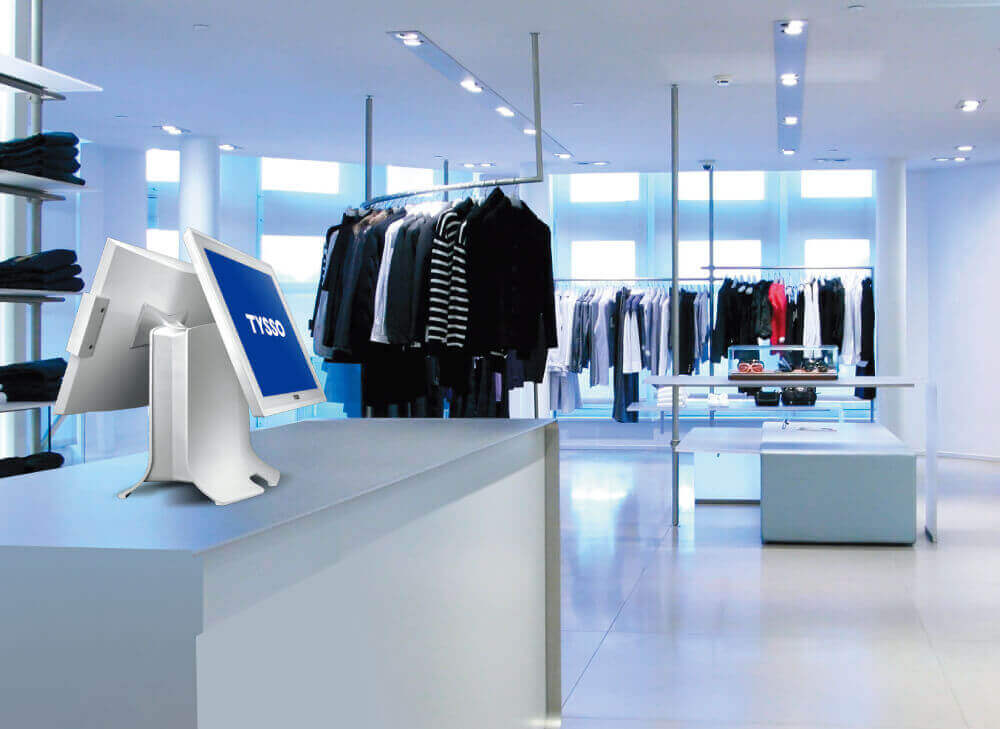 Solution
POS terminal with systemized management devices is what you need.
TP-8515, one of the TYSSO's stylist and modular design Point of Sale products, The modular mechanism design enables TP-8515 with variations to fit different requests of retail and service applications. The fast replaceable design can change most of the key parts or peripherals including the 15" Projective Capacitive LCD main screen, motherboard and HDD drive, customer display or secondary LCD display, MSR…etc.
With the combinations of optional peripherals such as CS-1600 barcode scanner and PRP-300 thermal receipt printer, TP-8515 can set up as a counter immediately. Of course, the light-weighted barcode data collector BCP-5500 can help staff managing the categorized items in the warehouse listed by sizes, colors, gender or functions.
Stylish, swiftness, Stability and Reliability, TYSSO's POS hardware solutions for your fashion items business are your good tools of managements.