10/26 2021
The Importance of Flexibility in Self-ordering Kiosk Deployment
---
A self-ordering kiosk isn't a one-size-fits-all proposition.For those considering a kiosk deployment in their operation,it's critical to work with a vendor that can offer flexibility in all areas:from the design of the kiosk enclosure to the ability to integrate peripheral devices that can help meet the needs of users. Sponsored by Fametech Inc (TYSSO),KioskMarketPlace issued this whitepaper that covers key topics about flexibility in Kiosk hardware options.
New business trends
The popularity of self-ordering kiosks has been on the rise for several years, but interest has skyrocketed in the wake of the COVID-19 pandemic. Deployers are leveraging kiosks to cope with a wide range of challenges, including staffing shortages, the consumer's desire to minimize face-to-face interactions, and an effort on the part of businesses and other organizations to provide an outstanding guest experience.
Self-ordering kiosks are being used for tasks including self-ordering at restaurants, inventory lookup in retail stores, patient check-in at medical offices, and health screening at all types of facilities seeking to keep visitors and staff safe and healthy.
For those considering kiosk deployment in their operation, it's critical to work with a vendor that can offer flexibility in several factors ranging from the design of the kiosk enclosure to the ability to integrate peripheral devices that can help meet the needs of users.
Custom Designs can boost Brand Identity
Kiosk deployments are rarely, if ever, a one-size-fits-all proposition. Considerations can vary not only by deployment but by specific locations and the applications for which they are to be used. As such, a generic, off-the-shelf model will rarely be the best option. Because kiosks often represent a company's brand, it's important that the provider can create a device that matches the brand's aesthetic guidelines.
A kiosk displaying the logo and brand colors of a certain business not only strengthens brand identity, but it also helps increase awareness of the company's offerings. Ultimately this drives the use of the products leading to more revenue and reduced costs for the deployer.
Future-proof technology & accessories
Devices like a payment kiosk must be able to incorporate a variety of peripherals such as card readers, barcode scanners, and receipt printers. In addition, because a key consideration for deployers is "future-proofing" their investment, the device must be flexible enough to integrate peripherals and accessories as future upgrades.
Consider, for example, recent mandates that merchants incorporate EMV-compliant card readers into their devices. Those mandates forced many to replace payment kiosks that couldn't be upgraded. A similar scenario is likely to occur because of the increasing demand for contactless and smartphone-based payment methods.
Maximizing value and lifespan
As an ISO:9001 certified manufacturer, Fametech is committed to providing its customers with quality products. service and support. Every product coming off its production lines undergo stringent testing and quality checks under a variety of environmental conditions.
Fametech's kiosk lines are available with a wide range of processors and screen sizes. The company's kiosks are customizable to meet a deployer's specific needs, with options including the incorporation of a brand's color and logos on the enclosure to the peripherals and other accessories as well as the flexibility to add new components and make upgrades as technology evolves.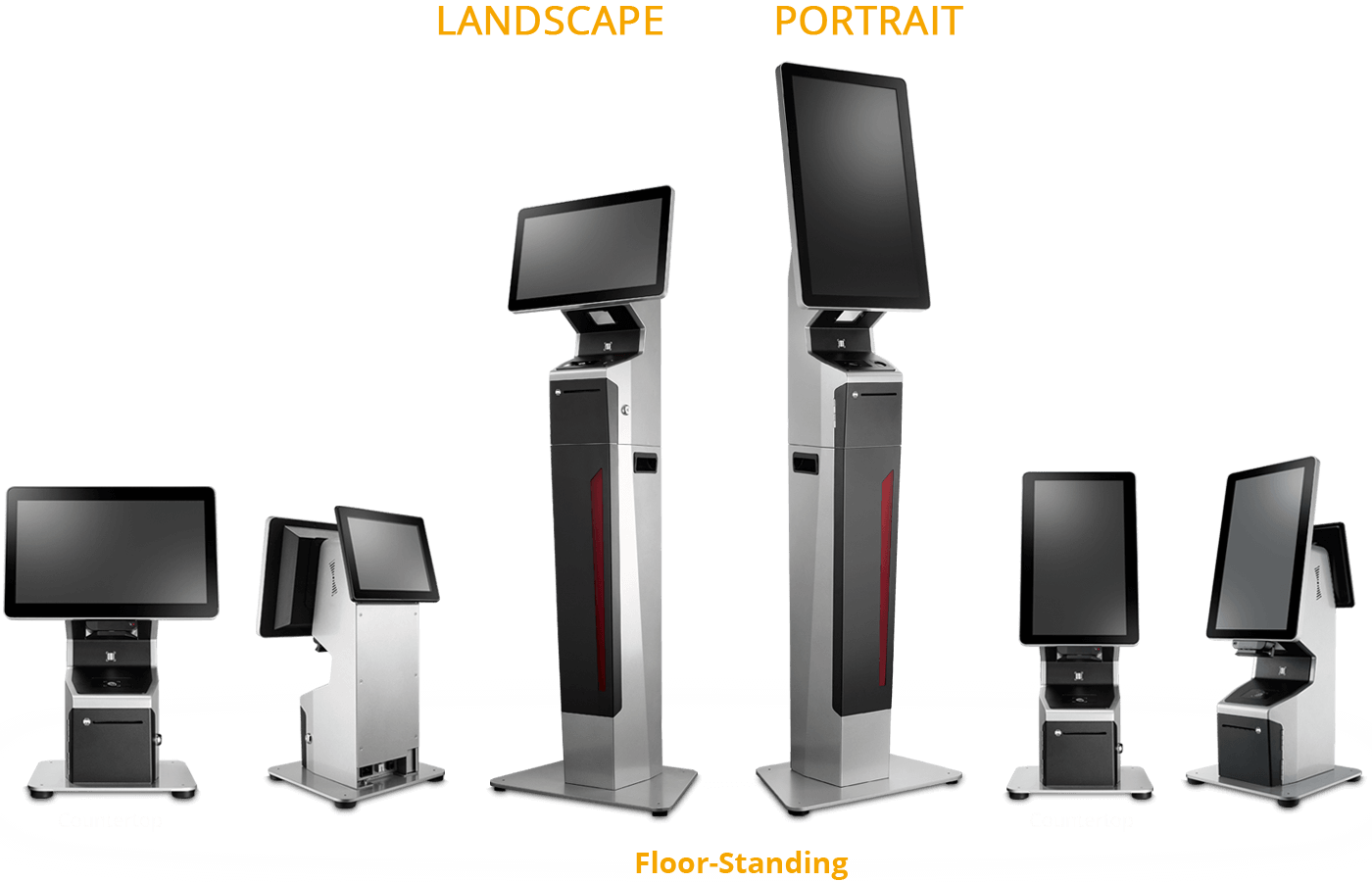 Self-ordering kiosk enclosures are designed to incorporate a variety of payment options to suit the deployer's needs, including EMV chip, PIN/magnetic stripe cards, and contactless payments via NFC to cater to health-conscious customers. But of course, the traditional cash payment with change dispense remains an important option. Fametech kiosks can either be mounted on a wall or a stand, with or without wheels, allowing for a variety of deployment scenarios and ease of mobility. And as part of ongoing efforts to anticipate and address changing consumer tastes, Fametech is working to develop new features to incorporate into its products.
One of those features under development is a visual recognition technology that can, for example, "detect" the items on a diner's food tray and automatically calculate the order cost. Depending on the number of devices needed, a self-ordering kiosk deployment can easily run into tens of thousands of dollars. As such, it's important to choose a vendor that can offer maximum customization, flexibility, and upgradeability to protect that investment in the long term.
Download this white paper on KioskMarketPlace