Dear Valued Customers & Partners,

This letter is for alerting you that we have received reports of fraud websites and emails, falsely stating that they are issued by Fametech Inc., are sent to our customers/partners, in an attempt to scam money from them. Please be aware of this email fraud involving persons posing as representatives of Fametech Inc. or claiming to represent the company or company group affiliates, stating fake bank accounts of an unknown beneficiary, as shown below: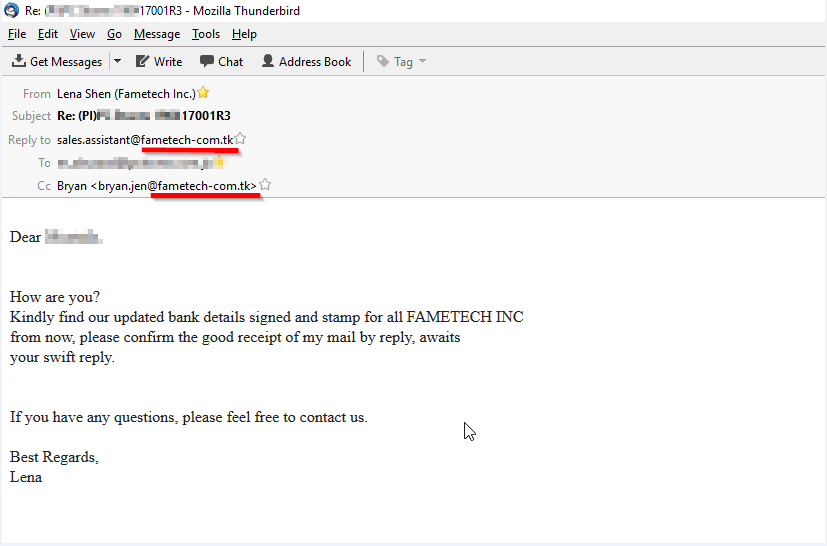 We would like to inform that we have never sent this kind of email or letter to our customers, buyers, or partners for the payment instruction to make any T/T remittance or money transfer!

Please note that our official email domain is only fametech.com.tw, and if you have received any emails of ANY other domains, particularly: fametech-com.tk , IT IS A FRAUND DOMAIN, and IS NOT SENT FROM FAMETECH.
A copy of fraud bank account axample is as below: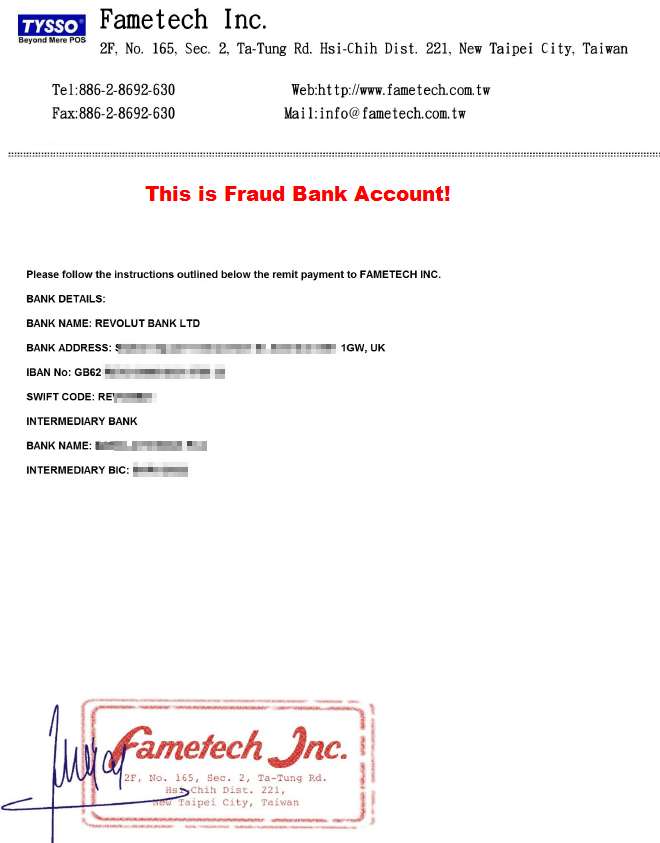 Please be aware of this scam or anything that sounds similar!